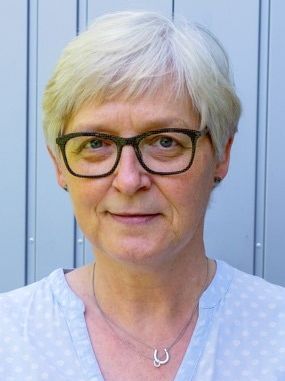 PD Dr. Cora-Ann Schoenenberger
Projects
Life-cell imaging of metabolic processes
Tracing and modifying metabolic pathways in cells
(Collaboration with Prof. V. Vogel, ETHZ)
CV
PhD in Cell Biology from the University of Basel (production and characterization of monoclonal antibodies against tumor associated glycosphingolipid antigens).
Postdoctoral research - Ludwig Institute for Cancer, Bern (mammary gland transformation by oncogenes in transgenic mice).
Postdoctoral SNF fellowships - Harvard Medical School (Boston USA) (effects of oncogenes on epithelial cell polarity).
Project leader - M.E. Müller Institute/Biozentrum, University of Basel: Designed and established research projects that focus on structural and mechanical aspects of the cytoskeleton, a dynamic network responsible for cell shape and mobility and often altered under pathological conditions such as in cancer. Combining biochemical and molecular biology methods with light microscopy, electron microscopy and atomic force microscopy (AFM) to study cytoskeleton structure and mechanics in health and disease.
2001
Habilitation in Cell Biology, Faculty of Science, University of Basel
since 2013: Senior scientist & lecturer in the the Department Chemistry/University of Basel:
Cellular applications of microfluidics (Prof. T. Pfohl; to Feb 2016)
Synthetic polymer vesicles as hulls for artificial cells and organelles (Prof. W. Meier/Prof. C. Palivan; from Feb 2016)
Biomedical application of bio-inspired nanostructures.
Modifying cellular functionality by molecular factories and artificial organelles.
other:
Diploma Secondary School Level II Biology Teacher
Licensed study director for animal experimentation