Welcome to the Biointerfaces Group of Cornelia G. Palivan!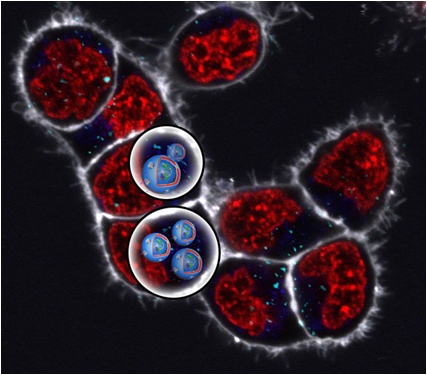 We study soft bio-hybrid materials resulting from the combination of biomolecules with synthetic assemblies at the nano- and micro-scale. The goal of our research is to probe and understand the relation between the components of bio-hybrid materials as well as the biointerface of such materials with cells or simple animal models. The main questions that guide our research are: How can biomolecules preserve their function in a synthetic environment? How to modify biomolecules to induce new functionality and how is this affected when a bio-hybrid material is designed? How to self-organize bio-hybrid assemblies in more complex architectures to provide multifunctionality? Which are the interactions of bio-hybrid materials with cells? How to produce a new bio-hybrid material with desired functionality for specific applications? Our interest extends from fundamental understanding at the molecular level of such bio-hybrid materials and associated biointerfaces to technological and medical applications.
---
Latest Publications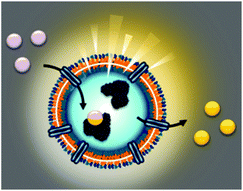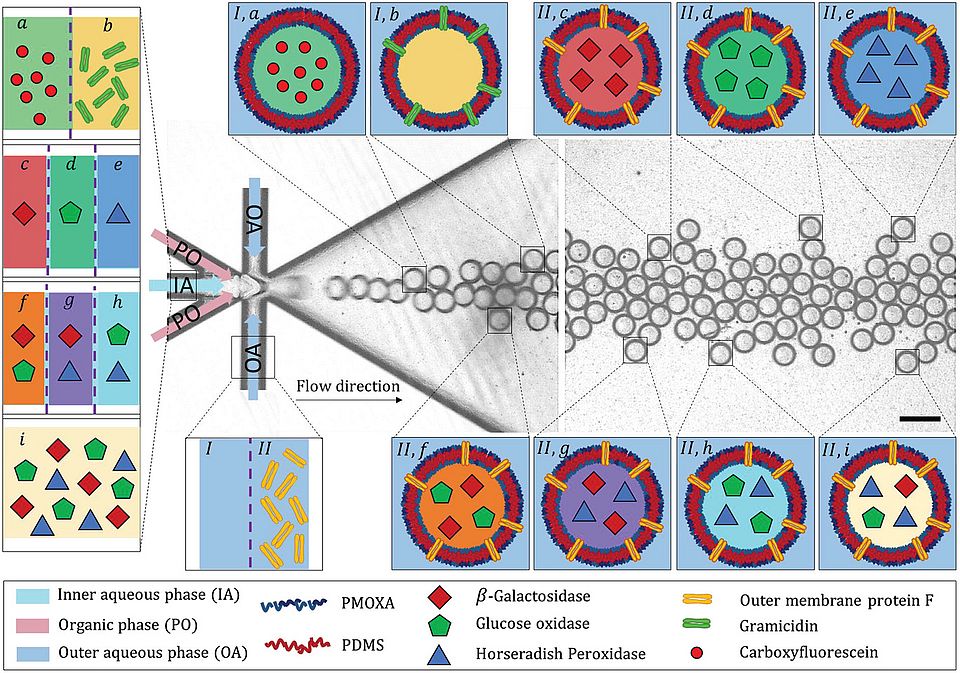 Combinatorial Strategy for Studying Biochemical Pathways in Double Emulsion Templated Cell‐Sized Compartments
dos Santos, E. C., Belluati, A., Necula, D., Scherrer, D., Meyer, C. E., Wehr, R. P., Lörtscher, E., Palivan, C. G., Meier, W.
Adv. Mater. 2020, 2004804. DOI:10.1002/adma.202004804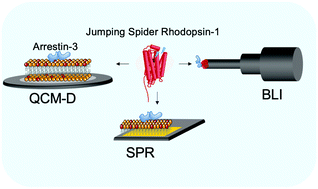 Immobilization of arrestin-3 on different biosensor platforms for evaluating GPCR binding
S. Yorulmaz Avsar, L.E. Kapinos, C.-A. Schoenenberger, G. F. X Schertler, J. Mühle, B. Meger, R. Y. H. Lim, M. K. Ostermaier, E. Lesca, C. G. Palivan
Phys Chem Chem Phys, 2020.DOI: 10.1039/d0cp01464h.
---